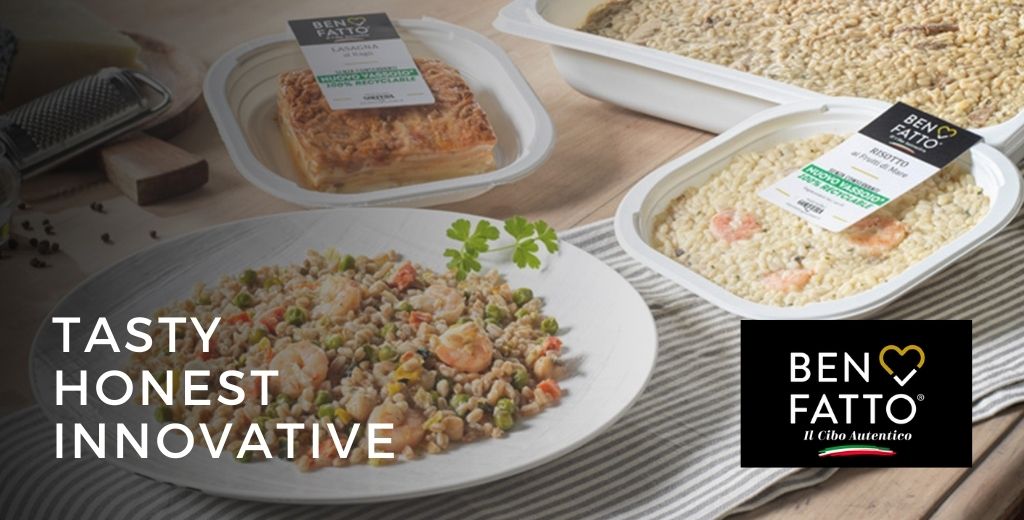 Traditional recipes, ready in just a few minutes. Find out how!
TASTY,
HONEST,
INNOVATIVE:
BEN FATTO.
Balancing every recipe with attention is important to avoid betraying our origins: 100% Italian.
Examining with utmost consideration each ingredient is central to guarantee only the best raw materials.
Narrating tradition history through cutting-edge technologies is the key to safeguard the taste of our recipes.
Focusing attention on the real taste of our dishes is our way to enhance every ingredient while preserving every shade of taste.
Assembling the best ingredients to offer exclusive recipes loyal to tradition, easy and fast to prepare is our objective.
Triggering the Italian cuisine craftmanship into an innovative concept is our path to reinforce quality and authenticity.
Transforming the union of taste and tradition into convenience is the secret behind our flawless in flavour and speed in preparation dishes.
Operating respecting sustainability and environmental protection is our promise towards the resources we use and the country we operate in.